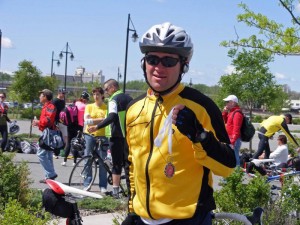 The 4th Annual Front Runner® Century will be held on April 26th 2014. This is a 100km (62 mile) bicycle ride from Salt Lake City to Ogden.

Fully supported with aid stations approximately every 20 miles and a finish line catered meal, the Front Runner® Century is the perfect way to start (or end) your season of cycling along the Wasatch Front. If you are looking to join us and want to receive the latest information please follow us on Facebook. The Front Runner® Century is a one-of-a-kind cycling event in northern Utah. Starting in downtown Salt Lake City and ending at Ogden's historic railroad depot, the Front Runner® Century offers a metric century ride (62 miles) in the spring. At the completion enjoy a unique return to Salt Lake City via UTA's Front Runner® train. Join us April 26th, 2014 for one of Utah's best cycling adventures with a trip through scenic Davis and Weber counties.
*2014 Front Runner Century Jerseys are no longer available for purchase at this time. We will have a very limited amount at packet pickup for $65 on a first come first served basis. We have a few from 2013 for $35 as well at packet pickup only on Friday April 25th.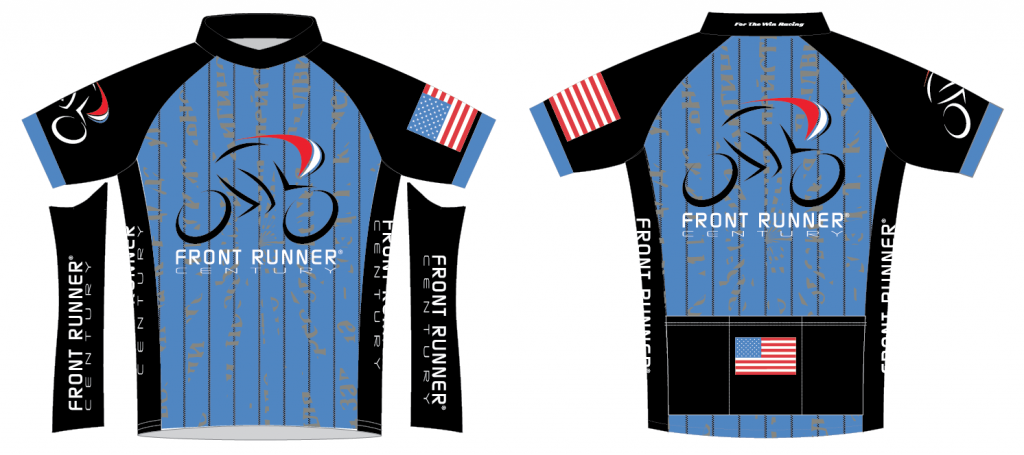 A portion of the proceeds benefits the Crohn's and Colitis Foundation